Looks like we're on a bit of a break from our favorite series, still Private Practice left us with a series of cliff hangers;



From Addison's Almost-Affair with Noah which I'm sure is the main topic of concern-
To Naomi's brief love affairs currently with Duncan (and old friend of Sam)

What do you think would happen, or just shouldn't happen?


Pete's New Love Interest... but couldn't Violet's baby be his, I'm sure that could be complicated- would it even matter?
What about Violet's Child? Could you imagine Sheldon* as the father (that might give the writers another excuse to keep him in the show).


Okay, I am maybe hinting that that Sheldon isn't my favorite character, be it because he is way underused or simply for a Shrink he really seems to need counseling himself :).
Did Violet and Charlotte have a girl spat? It's really hard imagining them as friends. I laugh every time Charlotte comes over to have it with Cooper-doesn't she call him first.



Charlotte's Love Affair with Archer

was brief and well came out of nowhere... so it was definitely easily forgotten. So why does Charlotte continue to send us down this guilt trips, the Charlotte I used to know hardly had any feeling at all.>



It's funny I brought that up, it's just that how many of you miss the old Charlotte?


Is it just me or did you sense a massive Character change in Charlotte?
She went from being a Hard Boiled Egg to seriously Scrambled :)
-Crying in Cooper's arms (from the plane to Cooper's "You can't make me stop
loving you").
-Accepting the 'Violet and Cooper living Together' Arrangement.
-Becoming friends with Violet--Painting Nails--Having Girl Talk
Come on would the old Charlotte really do those things...I'm beginning to miss her.

What about Dell and his on-off storyline--looks like there are trying to let Dell have Pete's character role (having overnight flings). Who else felt like Dell's daughter Betsy came out of nowhere and pulled from his life like no one existed. Do you think they gave Dell Betsy to have a storyline. Think about it, without Betsy Dell would have limited role play if anything. His Naomi crush was thrown out the window.

Remember when Dell used to go surfing?


Violet and Naomi used to just watch him.... I guess it's too cold now?
Back to the

Addison and Noah

Hanger with whom we were introduced to in 'Finishing'.

I loved their 'Finishing or Starting' conversations; it made me believe that somehow the writers managed to pull off a perfect person for Addison----Only then did I realize that something wasn't right there--- and so like how all disappointments go he turns out to be married.

What are your thoughts about everything we've seen recently?

What are your expectations?



There are a lot of people that still hold out for a Pete and Addison rekindling, but from Pete's overnight flings and becoming a possible father to Addison's on-off relationships I don't know where they could find the time to entertain the old fire between them.
There is also one thing I had to point out, which i just tried to refrain from mentioning but... if Private Practice continues with the on-off it would be matched to a
soap opera
... Hm I said it. Oh well you know what I mean!
Funny moment

Remember Addison Getting Arrested?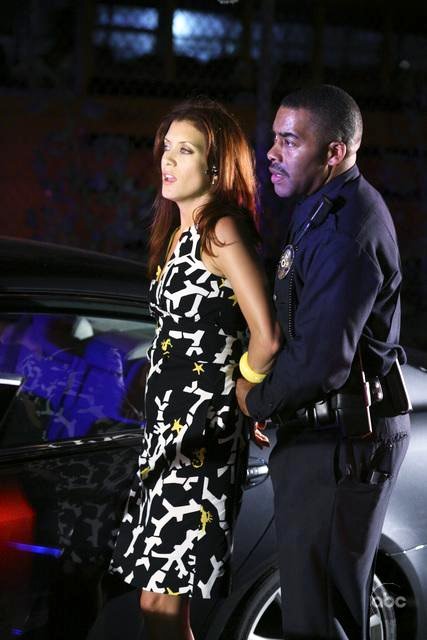 "Miss you have the right to remain silent"

Arrested for just looking too good :)




Lexa